BRO offers a variety of software classes to enable you to efficiently and accurately solve your optical challenges using the Advanced Systems Analysis Program (ASAP®) by BRO. At all classes, BRO provides each participant with a computer running the latest version of ASAP (and ReflectorCAD®, if appropriate). All of our classes receive high marks in terms of both technical content and the hospitality shown to students. Classes are a mix of lecture and hands-on sessions. Enrollment for all classes is limited to ensure individual instruction.

Tutorials will be taught by Dr. Mary Turner, an accomplished optical designer. Mary has consulted on the design and tolerance analysis of several optical systems, covering a broad range of imaging and non-imaging optical systems. At BRO she assists customers with the purchasing process, explains features of ASAP™ and answers technical questions. She holds a Ph.D from the University of Arizona's Optical Sciences Center.
Introduction to ASAP Tutorial (October 21–24, 2013, Location Bangalore)
This introductory tutorial instructs ASAP users on approaches to solving pre-defined imaging and illumination problems. Designed to acquaint the new user with the full list of ASAP features leading to a basic competency, the tutorial is a balance of hands-on exercises, demonstrations and lectures.

Course Overview
By guiding you through some straightforward examples (imaging and non-imaging systems), you learn both fundamental ASAP capabilities and methods and procedures for solving the most common types of optical problems. Toward the end of the tutorial, several advanced simulation and analysis concepts such as ray splitting and ray scattering are introduced.

Course Outline
ASAP menus and dialog boxes, including the Builder; powerful scripting language; and integrated translators (including ASAP/IGES, ASAP/OSLO, and ASAP/ZEMAX)

Optical system modeling, including optical properties, system geometry, and object database construction

Source modeling, including physical, spatial and angular definitions of incoherent point and extended sources, as well as coherent point sources

Numerical and graphical verification of system and source models

Ray tracing and analysis

Several advanced simulation and analysis concepts, such as object bounding, ray splitting, and ray scattering
Familiarity with geometric and optical concepts is helpful but not required.

This Tutorial is a four-day course limited to 16 participants and will be on a first-come-first-serve basis.

---
Introduction to APEX Tutorial (October 25–26, 2013, Location Bangalore)
This tutorial provides an introduction to using the APEX optical design and analysis program, with hands-on exercises, demonstrations, and lectures. Students follow the APEX workflow procedure to design and analyze a variety of illumination and imaging systems.

Course Overview
Students learn to apply the 4-Step workflow to accurately design and analyze common illumination systems, such as conic reflectors, lightpipes, and CPCs. The integrated SolidWorks(r) CAD capabilities can be used to generate a wide range of system components. APEX Wizard's are introduced for adding light sources -- such as LEDs -- to system models, and for creating high-accuracy optical geometry -- such as aspheres. Course materials based on theory as well as practical experience are used to drive corresponding hands-on practice sessions. Students learn how to perform radiometric and photometric analyses to assess the performance of optical systems.

Course Outline
Overview of the 4-Step Process

Creating geometry in CAD

Creating geometry using the Optical Manager

Applying optical properties

Refraction, reflection, absorption, and scatter

Basic radiometry and photometry

Total internal reflection

Fresnel reflection and transmission

Designing conic reflectors

Faceting reflectors

Designing geometry for reuse

CPCs, prisms, lenses
Familiarity with geometric and optical concepts is helpful but not required.

This Tutorial is a two-day course limited to 16 participants and will be on a first-come-first-serve basis.

* If you are unsure that you meet these requirements, please speak with us (080 - 25484844) prior to enrolling in the class.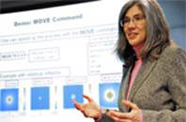 Limited Seats!
Served on first come, first serve basis

To register for the training sessions, please write to: info@lanikasolutions.com

For more information on BRO trainings, please Click Here
---
"The Introductory ASAP Tutorial provides comprehensive introductory information and a chance to meet and discuss ideas with users who have different applications. To directly discuss my application with experienced instructors and other users was most valuable for me."

Ting-Ming Huang, Associate Researcher, PIDC, National Science Council of Taiwan
---
"Before I attended the [ASAP training] tutorial, I thought that it was very difficult to use ASAP well. After the tutorial, I have a new impression of ASAP."

Hecht Pan, Delta Electronics, Taiwan
---
"I have valued ASAP for a number of years. After reading through the ASAP Primer, I was even more impressed. The material is logically presented, clear, and comprehensive."

Ross McCluney, Ph.D., Principal Research Scientist, Florida Solar Energy Center, a research institute of the University of Central Florida
---
"I had a chance to view some of the movies on the BRO website and found them very useful. The movie on using the BRO Light Source Wizard was very helpful. Seeing someone go through the process of creating a light source really helped me understand the steps needed."

Bob Czajkowski, Principle Engineer, Federal Signal
---
"ASAP gives me the capability to develop my own simulation and optimization tools. Day after day, my ASAP experience is translated into a set of more and more numerous, precise and versatile scripts"

Dr. Emiliano Boccaletti, Optical and Thermodynamic Design, Beghelli S.p.A.